Maxime Firth's business is complicated to manage, even in good times.
His company, Onduline, turns recycled fibres into roofing material, after dousing them with bitumen to make them waterproof, and sells products in 100 countries.
Its eight production plants span from Nizhny Novgorod in Russia and Penang in Malaysia, to Juiz de Fora in Brazil.
Further complicating his supply chain, Mr Firth's business is strongly seasonal. People install roofs in the summer, so products are made from January to March, to sell from April to September.
The big question for him is how much demand there will be from important markets like China and the US.
"Instead of manufacturing something that you are forced to sell, it is better to know what the market wants to buy," he says.
The impact of coronavirus makes it difficult for businessmen like him to make the right decisions.
To manage demand Mr Firth's company used to work with "homemade" IT tools mainly based on Excel spreadsheets.
But now he is using software accessible over the internet (also known as cloud-based) which can model his situation every week.
It allows the firm to use the latest data to explore how demand might start returning in different markets.
"In terms of profitability, and also production, it's changing every week," he says.

Coronavirus "puts supply chain planning under the spotlight," says Frank Calderoni, chief executive of Anaplan, whose software Onduline has been using.
Some companies have seen sales dry up: like Mr Firth's roofing material purchases, which he says are down 70%.
But demand for some goods has rocketed, including groceries, books, coffee, and toys for children.
Supply chain chaos could last at least another 18 months, and probably longer, says Len Pannett, president of the UK roundtable of the Council of Supply Chain Management Professionals.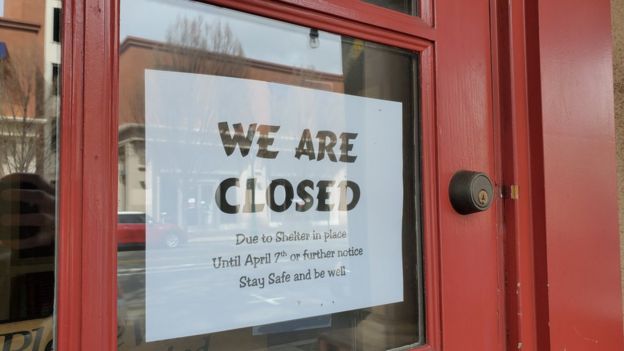 Businesses trying to get back to work may find their overseas suppliers are still in lockdown.
The more information available about every firm in the chain, the better.
"Being in touch with a customer's customer's customer, you can see ahead of time what's coming your way" and start finding alternative suppliers if you need to, Mr Pannett says.
Most businesses had been monitoring supply chains, finance, and sales with different tools.
Joining these silos into one cloud platform lets finance teams peek into supply chains and sales, and be more efficient with money, he says.
And with margins tighter than ever, businesses will need to make better decisions.
More accurate real-time information will help them do this, and keep better track of their decisions' effects, according to Mr Calderoni.
Supply chains were already trickling onto the cloud and he says coronavirus will accelerate that move, with technologies like blockchain and artificial intelligence (AI) becoming commonplace.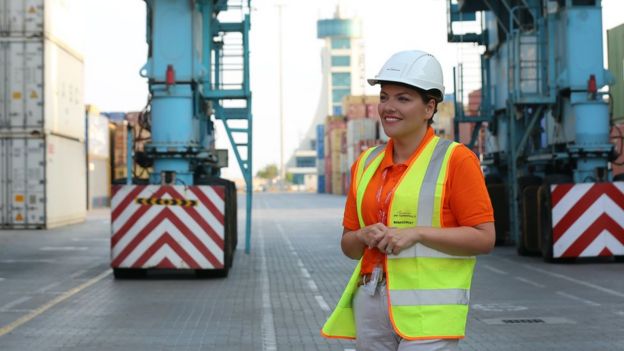 For the Gulf state of Bahrain - an island - all its ventilators, facemasks, medicines, and 99.5% of the goods in its market come through its only port.
The outbreak forced the port to change its procedures, says Susan Hunter, who as head of APM Terminals Bahrain is in charge of Khalifa Bin Salman Port's day-to-day running.